Saint Patrick's Day was the very first Ucogi game, made exactly 10 years ago. It is part of Ucogi Legacy, a step towards preserving Ucogi's Flash games after the unfortunate death of the much loved Adobe Flash. Hopefully the .exe file will keep playing for the years to come, giving joy to everyone who is in need of a smile ...or a beer!
https://veins.itch.io/ucogis-st-patricks-day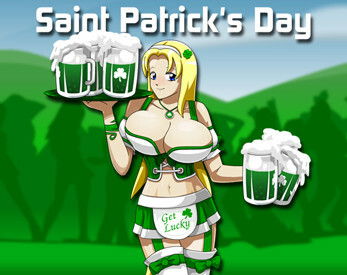 To celebrate the 10th anniversary of the game, the game's art got exported in the highest quality possible and placed on various merchandise, such as posters, mugs, notepads and even blankets!
https://www.zazzle.com/mbr/238148178142548738/stores